© Content Copyright 2019. Dumpster Services LLC. All Right Reserved

FULL SERVICE DUMPSTER RENTALS & RECYCLING

There are specific items that the State of Massachusetts has placed disposal restrictions on to promote recycling. There may be an additional charge for disposal of the following waste ban items: car tires, car batteries, freon appliances (refrigerators, air conditioners, etc.), CRT's (televisions and computer monitors), white goods (appliances), and mattresses.

Dumpster Services LLC is not responsible for damages done to landscaping, driveways, underground pipes or structures that may occur while dropping off or picking up dumpsters. Customer agrees to pay any unusual damages to the container. Container may be filled to top rail only! Additional charges and/or leaving debris on site will occur if container is over filled. (hazardous waste of any kind is not permitted). 

Please call office for costs on appliances, tv's, microwaves, computer monitors and towers, mattresses, tires, sofas, automotive batteries, propane tanks.  Customers are responsible for obtaining all permits if needed. Additional weight/cost due to snow, ice, rain and unauthorized use is the responsibility of the customer.  Dumpster Services LLC does not supply a cover to the container.  A minimum of 24 hours notice is required to request pick up of a container.

DUMPSTER RENTAL SERVICE AREA IN MASSACHUSETTS

Dumpster Services LLC provides the most reliable garbage pick-up in Worcester, Massachusetts: Spencer, Leicester, Paxton, Auburn, Charlton, Sturbridge, Southbridge MA, Paxton, Brookfield, West Brookfield, East Brookfield, North Brookfield, Holland, New Braintree, Warren, Wales, Barre, Ware, Rochdale, Oxford, Holland, Oakham, Hardwick, Cherry Valley and numerous other towns.

For more information, Call Dumpster Services at: (508) 885-2428

TRASH COLLECTION IN WORCESTER COUNTY, MASSACHUSETTS

Weekly Trash Removal in Central Massachusetts

Got a question or comment?

Name:

Phone:

Question/Comment:

BUSINESS HOURS

Monday-Friday 7:30AM-4:30PM EST

Call Now!

(508) 885-2428


Residential and Commercial Waste Management in MASS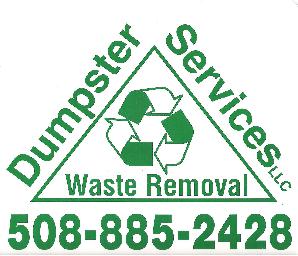 Weekly & Bi-Weekly Garbage Pick-up

15Yd * 20Yd * 30Yd Dumpster Rentals

No Sort Trash Recycling Service

One-Time Heavy Duty Junk Removal

Dumpster Services LLC | Dumpster Rentals / Roll-Off Units | (508) 885-2428

Worcester County and Hampden County, Massachusetts

Full Service Dumpster Rentals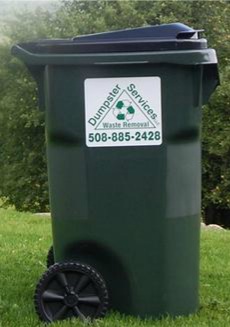 Call Now!   (508) 885-2428